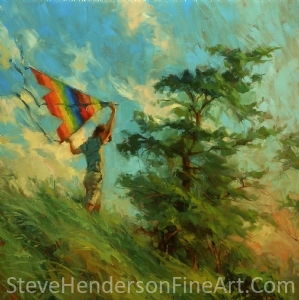 Well, neither the Norwegian Artist nor I are over 60 yet, but if we were, we'd give the Artist's Magazine over 60 Art Competition a try.
There is a $15 entry fee per image, with no limit on the number of entries other than what your credit card screams at you. You can enter by mail with a CD of images, or online.
Okay, so $1000 worth of prizes, divided amongst 10 winners, will pay for a celebration of Thai food take out and a bottle of red wine (or do you drink white wine with Thai food?), but the sweet part is being published in the March 2012 issue of Artist's Magazine, as well as on the website.
While you're here, I would be remiss not to mention that you can subscribe to Middle Aged Plague on your Kindle. You can also download it to your computer if you're one of those people, like me, who has hinted and hinted and hinted to friends and loved ones, and not found that slim little box on the pillow yet.